Nepean Jr. Wildcats U22 Coaching Staff
The Advanced Development Program allows our athletes the opportunity to showcase and prepare for the National Collegiate Athletic Association, USPORTS, the Professional Canadian Women's Hockey League, as well as the Canada Women's national ice hockey team.
Kevin Mason - Head Coach
Kevin has been coaching with the Jr. Wildcats since 2013 delivering key responsibilities in the areas of defensive skills and strategies. His coaching experience spans three decades coaching on the boys side oh hockey and includes 5 years as KMHA Coach Mentor, Head Coach at all minor hockey levels as well as Head Coach and Assistant Coach roles at the junior hockey level.
Coaching Philosophy
His teaching philosophy focuses on the individual players, understanding their learning style and addressing the details of the game in order to successfully execute strategy. He believes that the level of teaching and learning should have high expectations while maintaining a fun and welcoming environment
Assistant Coach - Katrina Bert
Katrina is in her third year of coaching in the PWHL. She is a graduate of Lakehead University where she received a Bachelor Honour in Kinesiology and Concurrent Education, as well as Graduate Diploma in Professional Kinesiology. She is now a Registered Kinesiologist, and uses this knowledge to help supplement the team's off-ice conditioning. While at Lakehead, Katrina played for the Women's Hockey team where she won an ACHA National Championship as a senior defenseman. Then while completing her Graduate Diploma, she transitioned into an assistant coaching role with the team and went on to win a second National Championship in 2018. Katrina is Nepean Wildcats alumni and loves the opportunity to be able to give back to the association and game that has meant so much to her over the years.
Assistant Coach - Myf Thompson
Myf is in her second year of coaching in the PWHL with the Nepean Jr. Wildcats. An alumna of the Nepean Jr. team in 2012, Myf played four years of USPORTS hockey for St. Thomas University (STU) in the Atlantic University Sport league, where she visited Nationals twice and earned Academic-All Canadian honours every year. She was named STU's Rookie of the Year in 2013 and was recognized for community leadership and academic success during her time at STU. After graduating with her BA Hons., Myf completed her MA at Simon Fraser University in 2019. Her experience at the PWHL and USPORTS levels has shaped her approach to coaching, which emphasizes attention to detail in development, strategy, and execution while fostering a fun and welcoming learning environment for all players. Myf is thrilled to give back to the program and is passionate about encouraging and supporting student-athletes throughout their development in the Nepean POE.
The Advanced Development Program seeks to provide an elite program with high standards of commitment, leadership and skill development.
The Advanced Development Program is to introduce players, families and staff to high performance hockey, the Hockey Canada Program of Excellence and the Provincial Women's Hockey League
The Advanced Development Program, is designed to expose participants to the demands of playing at an Elite level.
Dixere certis. Uno praebebat. Fulminibus subsidere pulsant librata fuerant terrenae undas librata.
Homini locavit fluminaque calidis metusque. Fuit haec madescit
Caligine carentem iuga pluvialibus distinxit inminet. Usu obstabatque magni quod campos lege margine coegit campoque. Dominari nam orbe ab parte.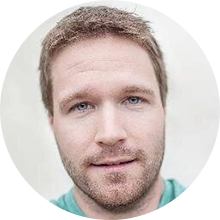 Regan McCook
Unus sibi caelum. Ventos silvas crescendo recens inclusum quem colebat nisi. Quam caeleste cepit vindice moles passim. Homini terrenae freta sole.

Jennifer Barrett

Rachel Hicks
Joseph Perry

Michael Wright
Janice Ross

Madison King
Amy Hudson

Jeremy Mason